9:30 SUNDAY SCHOOL Hour
Gaining acceptance - led by Danny Weaver
10:30 WORSHIP
Gathering
Gathering Song: Susan Huyard
Announcements: Garlan Yoder
Call to Worship & Opening Prayer
Holding On
Worshiping in Song: Susan
Children's Time: Susan
Hearing God' Word
Reading of Scripture
Philippians 2:5-11 Garlan
Sermon: "Not one iota" Pastor Kevin Gasser
Letting Go

Confessing Kevin
Sharing and Prayer time: Garlan
Offering

Sending

Closing Song Susan
Benediction Kevin

Announcements

.

There will be no Community Fellowship Meal in April. Instead, please come Thursday, April 1st to celebrate a Love Feast in remembrance of Jesus' Last Supper with his disciples. There will be opportunity for footwashing, communion, and a light meal beginning at 6:00.

There will be a breakfast here at Staunton Mennonite on Easter morning beginning at 8:30 a.m. There will be no Sunday School on Easter, but we will plan to sing our favorite Easter songs in the sanctuary from 10-10:30. Worship will begin at 10:30 as normally scheduled.

Anyone wishing to receive The Mennonite, the monthly periodical published by Mennonite Church USA, should let Kathy Zendt know by April 11th.

Springdale Mennonite Church is planning their 2nd annual Community Yard Sale & Festival at Friendship Park on Sat., April 17, from 7 a.m. to 1 p.m. You are invited to reserve a table or space to sell your yard sale or homemade items. Call the Springdale Church office at 949-8945 for further information.


Please Prayer For:
Jim Echard and those providing care for him.
Those who are traveling during this Easter holiday.
Philippians 2:8, "He humbled himself and became obedient
to the point of death — even death on a cross."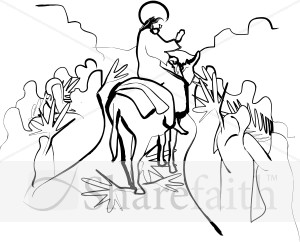 ---
Thank you for joining us in worship today. If this is your first time at Staunton Mennonite,
please fill out the "Welcome" card in the back of the pew and place it in the offering plate.
---