9:30 SUNDAY SCHOOL Hour
"Where is my security blanket?"-led by Marvin Showalter
10:30 WORSHIP
Gathering
Gathering Song
Announcements
Call to Worship & Opening Prayer
Prasing
Worshiping in Song
Children's Time
Offering
Hearing God' Word
Reading of Scripture
Luke 23:33-43
Sermon:: "Grace"
Sharing
Sharing and Prayer time:
Sending
Closing Song
Benediction
---
*Worship leader: Garlan Yoder
*Music leader: Susan Huyard
*Message: Pastor Kevin Gasser
---
Announcements
Anyone interested in tutoring 7th grade Science students at Shelburne Middle School on Wednesdays from 2:30-4 should talk to Kevin.

The annual SMC Women's Christmas Dinner will be held at Now You're Cooking at 6:00 on December 7th. Invitations are in mailboxes today. Please RSVP with Sonya by November 30th if you are planning to attend.

Phil and Anje Cassel have prayer cards available for you to take home as we seek to keep their family lifted up in prayer.

Please save the date of December 19th for the annual SMC Christmas Caroling and soup dinner.

Please Prayer For...
Paul Duncan as he heals from heart surgery.
Gary Mules as he recovers from hip surgery at home and Artis Mules as she heals from bronchitis.
Those suffering from seasonal illnesses.
A thankful Thanksgiving.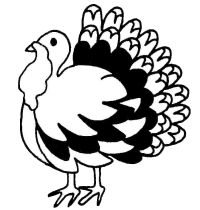 Luke 23:34, "Then Jesus said, 'Father, forgive them; for they do not know what they are doing.'"
---
Thank you for joining us in worship today. If this is your first time at Staunton Mennonite,
please fill out the "Welcome" card in the back of the pew and place it in the offering plate.
---