9:30 SUNDAY SCHOOL
"Choosing a good leader"-led by Marvin Showalter
10:30 WORSHIP Service
FIRST SUNDAY OF LENT
We Gather
Gathering Song HWS #43
Call to Worship
Congregational singing StJ #96, MH #58
Confession and Silent reflection
Prayer
Offering/Song of Praise (Overhead)
We Hear
Child Dedication: Ari Shenk
Scripture Drama based on Genesis 3:1-7; Matthew 4:1-11
Children's Time
Sermon: Shaped by Testing
We Respond
Congregational Sharing/Prayer Time
Closing song: MH #532
Benediction
---
*Worship leader: Susan Huyard
*Song leader: Lowell Wenger
*Message: Kevin Gasser

Song selections for today can be found in the blue Hymnal for Worship and Service (HWS), red Mennonite Hymnal (MH), and green Sing the Journey (StJ) found in the backs of the pews.
Nursery care is available behind the sanctuary for children ages 0-2.
---
Announcements
There will be a carry-in meal today after the worship service. Everyone is welcome to join in this time of fellowship.

The Women's Care Group will meet this Wednesday at the church beginning at 7:00.

The annual Southern District Music Festival will be held Sunday March 27th, at Springdale Mennonite, beginning at 6:00 pm. Come and Make a joyful noise unto the Lord!

Virginia Mennonite Conference will be holding a Celebration of Ministry for Roy Kiser on April 9th at the Pilgrim Christian Fellowship in Stuarts Draft. Please see Kevin from more details.

Please Prayer For:
Please pray for Glenn Zendt as he serves this week with Mennonite Disaster Service in Tennessee.
Please pray for the people of Japan and all those affected by the recent earthquake.
Please pray for the nations of the world experiencing political and social conflict.
Matthew 4:3, "The tempter came to him and said, 'If you are the Son of God, tell these stones to become bread.'"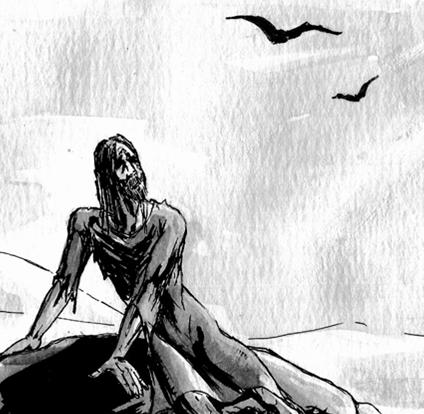 ---
Thank you for joining us in worship today. If this is your first time at Staunton Mennonite,
please fill out the "Welcome" card in the back of the pew and place it in the offering plate.
---