Announcements
Today we welcome Kevin A. Clark to our worship service. Kevin teaches classes in Christian Spiritual Formation at Eastern Mennonite Seminary, where he also serves on the Campus Ministry team. He is ordained by Virginia Mennonite Conference and is on the board of Blue Ridge Ministries.

Wednesday: Prayer meeting, 7:00 p.m., at church.

EMHS is performing "Cinderella" by Rodgers & Hammerstein on October 24 and 25 at 7:30 p.m. and October 26 at 2:30 p.m. Advanced tickets are available online at emhs.net for $15.

The Fall Harvest Party will be held next Sunday at the Huyard Farm. Help is needed after lunch to cut up vegetables for the Brunswick stew. Bring a good knife. Other things to bring: lawn chairs, a side dish (salad or dessert), containers to take home some stew, and ingredients as assigned (see Kathy). Stew will be ready to serve at approximately 4:30 p.m. There will be some activities for children.

"Consultation and Collaboration of Those Interested in Prison Ministry and Reform," tentatively scheduled for November 22, place and time yet to be determined. If you have interest in prison ministry, mark your calendar. Further details will be posted when available.

Staunton Mennonite Women: Save the date for our annual Christmas Dinner, Tuesday, Dec. 2, at 6 p.m. at our church. Please plan to bring an item for a silent auction: a craft item, holiday goodies, jewelry, a scarf
Prayer requests
Peggy Blosser as she recovers from a stroke and for Nelson as he cares for her.

The Duncan family as they grieve the loss of Howard's brother, Gordon.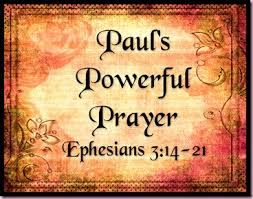 Ephesians 3:20–21 - Now to him who is able to do far more abundantly than all that we ask or think, according to the power at work within us, to him be glory in the church and in Christ Jesus throughout all generations, forever and ever. Amen.